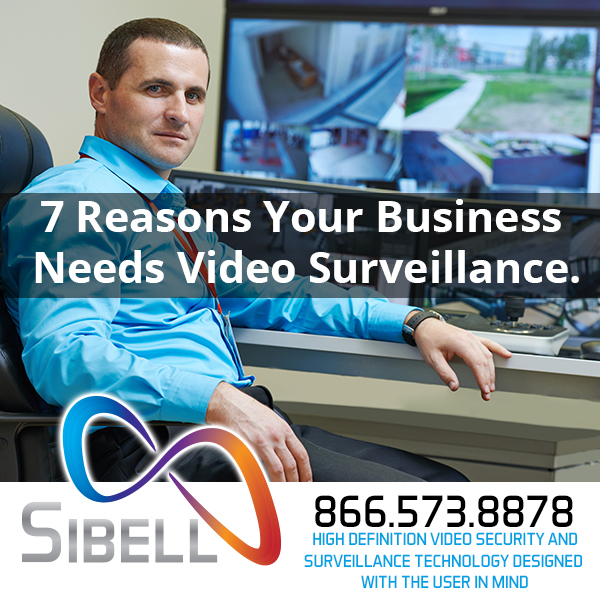 7 Reasons Your Business Needs Video Surveillance
As a business owner you have a lot of responsibilities, among those responsibilities you must make sure your business, property, personal and assets are all secured.  This includes customers, employees, inventory, parking lots, the building and property. In today's fast pace society simple security measures may not be enough to keep your business protected. Adding video surveillance systems to your business's security plan is a great way to improve safety in business activities. Today's topic Sibell Technology will be coving 7 reasons your business needs video surveillance.
Top 7 Reasons your business needs a video surveillance system
When it comes to the safely and security of your business we believe in the benefits of video security systems. We at Sibell have complied a list of 7 reasons that video security cameras systems can benefit a business.
Security Camera Systems Reduce Shrinkage and prevent theft: Having properly placed security cameras throughout a business to help deter criminals and prevent crimes like theft, vandalism, and break-ins. When the average small business loses $50k per year due to theft, a well-executed security camera system can help reduce your risks in becoming a target.
Increase employee Productivity with video security systems: It has been proven that with video security systems in place, communications between departments is improved, and employees are more likely to work to their fullest potential when they know they are being monitored.
Surveillance Video Resolves Legal Disputes: No matter what type of business you are in, you are likely to run into at least one legal dispute. If the incident happens on the property of the business where video surveillance is in place, security camera video, will be able to provide proof of the incident. This video will bring calcification to the entire situation. Video surveillance is an asset to protect your business against false claims.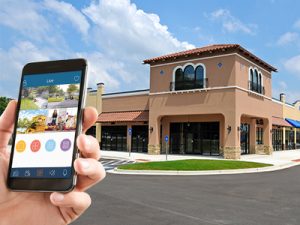 View your business any-time anywhere with video surveillance: Remote video surveillance allows you or approved employees to monitor critical areas of the business either continuously or from anywhere, by Mobile phones, tablets, laptop or desktop. This means that you as a business owner have direct day to day access to your business's activities from any device your choose.
Digital Video Storage for video surveillance systems in business: With a well-designed video surveillance system all video will be recorded and digitally stored in the DVR or NVR's Hard Drive. Sibell NVR's and DVRs make managing your video security systems easy and are essential tools for managing your security cameras, locating video footage and backing up video footage when you need it.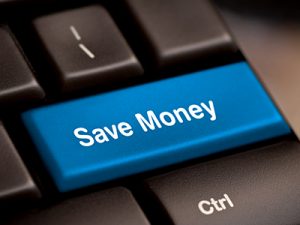 Business Surveillance Systems Save Money: Video security is one of the most cost effective ways to secure your business. Business security systems cost less than hiring security officers, and have night vision capabilities to secure your business in any lighting environment. Appropriately place security cameras and motion alerts ensure that only registered employees and guest are allowed into restricted area.
Improve Customer Confidence with security cameras for business: Remember the primary reason to install surveillance equipment is to improve safety and security. When a store has a security system customer confidence is improved, and you as a business owner now have the tools necessary to study customer's shopping habits, you can use this information to optimize traffic patterns in your store, creating a more inviting environment for your customers.
Video Surveillance cameras for Business
As a business owner it is your decision the impacts the safety and security of your business. We hope that our 7 reasons your business needs videos surveillance, has helped you in weighing in on some positive benefits to installing as video security system for business.  If you have additional questions or concerns on video Surveillance equipment for business or if you need help with planning and layout service for your business feel free to contact SibellTechnology.com.