Experience Sibell – Experience Video Security Like Never Before
No products found
Modular Design
Expandable and Reliable GUI, that is structured for easy navigation.
Sibell Mobile App
Feel Secure from anywhere. Easy QR code setup, View, record, snapshot and search video all from your mobile device. App available for IOS and Android
Fast, Easy and Efficient
Time Slice Event Search, Improved Setup Wizard, 3D-PTZ Control, H.264 & H.265 Video Coding and More.
Powerful web Client
Remote Monitoring has never been better! Sibells Remote access web client uses the same modular design as the NVR and provides setup for optional remote storage features
Professional User-Friendly Interface Software
HD IP Network Security Cameras
Sibell\'s IP Network Security Cameras are a complete, compatible and competitive high definition product. Sibell security cameras work seamlessly with Sibell embedded recorders, CMS software, are plug and play and are also compatible with third party equipment (ONVIF).
User Friendly Software
The Sibell Software in our embedded machines was specifically designed for usability. The software is included in both Sibell NVRs and DVRs and the rich feature set continues into the Web Client, CMS and Mobile Application. Experience seamless transitions, easy backup, record and time slice smart search features.
HD Analog Security Cameras
Sibell\'s HD cover coaxial cable cameras are primarily composed of TVI technology, our portfolio includes cameras that can output TVI, AHD, CVI or Analog signals as well as 720p & 1080p TVI Technology. This camera line comes in Bullet, Dome and PTZ options. Affordable and Flexible Security options.
Network Video Recorders (NVRs)
SiBell Recorders were designed with advanced SOC Technology, a sleek user interface software and embedded to create a system that is both secure and user-friendly. The user interface is fast, friendly and easy to use. Sibell provides superior image quality, system stability and security. Designed specifically for the Network Video monitoring field, Sibell's Network Video Recorders come with a modular design and advanced feature set.
HD Over Coaxial Cable Quadbrid DVRs
Sibell\'s DVRs come complete with the same intuitive GUI system as our NVRs. Sibell Recorders are compatible with multiple camera brands and technologies. Sibell DVRs provide quality, cost effective solutions in TVI, AHD, IP and Analog Signals. Providing our customers with flexibility, compatibility, and usability.
Sibell Designed for Usability
Sibell Systems were designed for the security industry and designed for the user, when you choose Sibell you are choosing quality products, quality service and getting a product that is unique to the market.  Sibell NVRs and Tribrids Come with Smart Camera Management, Customized layout settings and presets as well as a GUI with Quick Launch Toolbar, 3D PTZ control, the optional use of H.265 video recording to save Hard Drive space, Time slice smart video surveillance search, powerful web client, Mobile Apps and CMS.
Want to Know More about Sibell?  Learn How to buy it by clicking on one of the Companies Below. Ask your local Distributor about Sibell!
---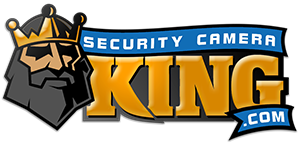 Retailer: http://www.securitycameraking.com/
Usability
Video Surveillance and Security Designed For the User. Reliable software, smooth operation, intuitive design, and a convenient setup wizard to keep you secure. Also providing cohesive remote monitoring, web clients, CMS and Smart phone Applications.
High Definition Security Equipment
Sibell Technology Security Products. Utilizing the latest technology advancements available to the video security industry. IP Network, HD-CVI, HD-TVI, AHD, Initiative Security
H.265 High Efficiency Video Coding
By utilizing the latest standard in High Efficiency video coding H.265 Sibell Video Recorders and security cameras are able to supply high definition video while also saving you hard drive space.
Compatibility
Sibell Recorders are able to be used with multiple brands of security cameras. Utilizing ONVIF combined with Sibell smart camera management the recording device is able to locate and identify the type of cameras for ease of use, when pairing with the recorder.